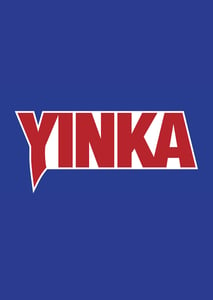 $

20.00
Yinka Dare is awesome. The former New Jersey Nets Center and George Washington star holds the NBA record for most games played in a season without recording an assist (58).
To honor this magnificent achievement and his overall awesomeness we fused Yinka's first name with the Nets logo from the 1995-96 season to create this one of a kind tshirt.
Now you can style & profile down the street looking like the flyest ain't passing the ball monster of the paint ever.
These shirts are limited edition as we only made 25 of them so be part of the exclusive crew. They are the first in a line of #randomathlete collection we are making.
We believe in high quality so these shirts are made by Alternative Apparel. They've got a good cut & feel and will instantly become your new favorite shirt.
The cost is $20 plus shipping and you can buy this via Paypal below.